How to Purchase Tickets to This Event?
Location: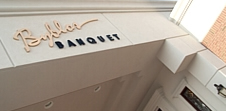 Byblos Banquets

7258 Chase Road, Dearborn, MI 48126


---
---
Silent Auction Donation Items
We have a wide varitey of items - collectables, gift cards, baskets, hotel stays, waterpark passes, and so much more.




---
Photo Booth Donation -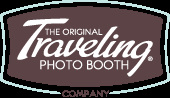 Nick Marturano
Owner, Detroit, MI
Nick is passionate about photo booths, married his high school sweetheart and is addicted to tea. As a former educator, he makes learning about photo booths fun and has even shelled out a few gold stars to well-behaved wedding guests.
http://www.thetravelingphotobooth.com/detroit-mi.html
---
Ticket/Printing Sponsor -
PSC has become the leading national provider of specialty maintenance services to America's energy infrastructure.

Monetary Sponsors

PLATINUM LEVEL - $1000.00
CMAC
Dearborn Mid-West Company
Leo Stevenson
Ambrose Packaging Solutions

GOLD LEVEL - $500.00
MSH Logistics, LLC
Grupo Logico, LLC
Superior Global Logistics
Lakeshore Utility Trailer, Inc.
Merrill Lynch c/o Leo & Marie Stevenson
Sommers Schwartz, P.C.

SILVER LEVEL - $100.00
Sportsmans Pizza
Duke & Duke Services, Inc
Jeff & Jill Wagenberg

SPONSOR A CHD STORY - $250.00
Nowicki's Plumbing
Probate Support Specialists
Gorno Ford

Table Sponsors
CMAC
Dearborn Mid-West Company
Michigan Memorial Park and Funeral Home
Ambrose Packaging Solutions
Mortgage One




Dessert Sponsors -
Serendipity Cakery
Sweet Nothings
Amanda Lloyd
Darlene Bozymowski
Karen Mesaeh

---
Become An Auction Donor or Monetary Sponsor
If you would like to help Hope for Hearts continue our Mission and Support our Fourth Annual Dinner please message: Becky becky@hope-for-hearts.com